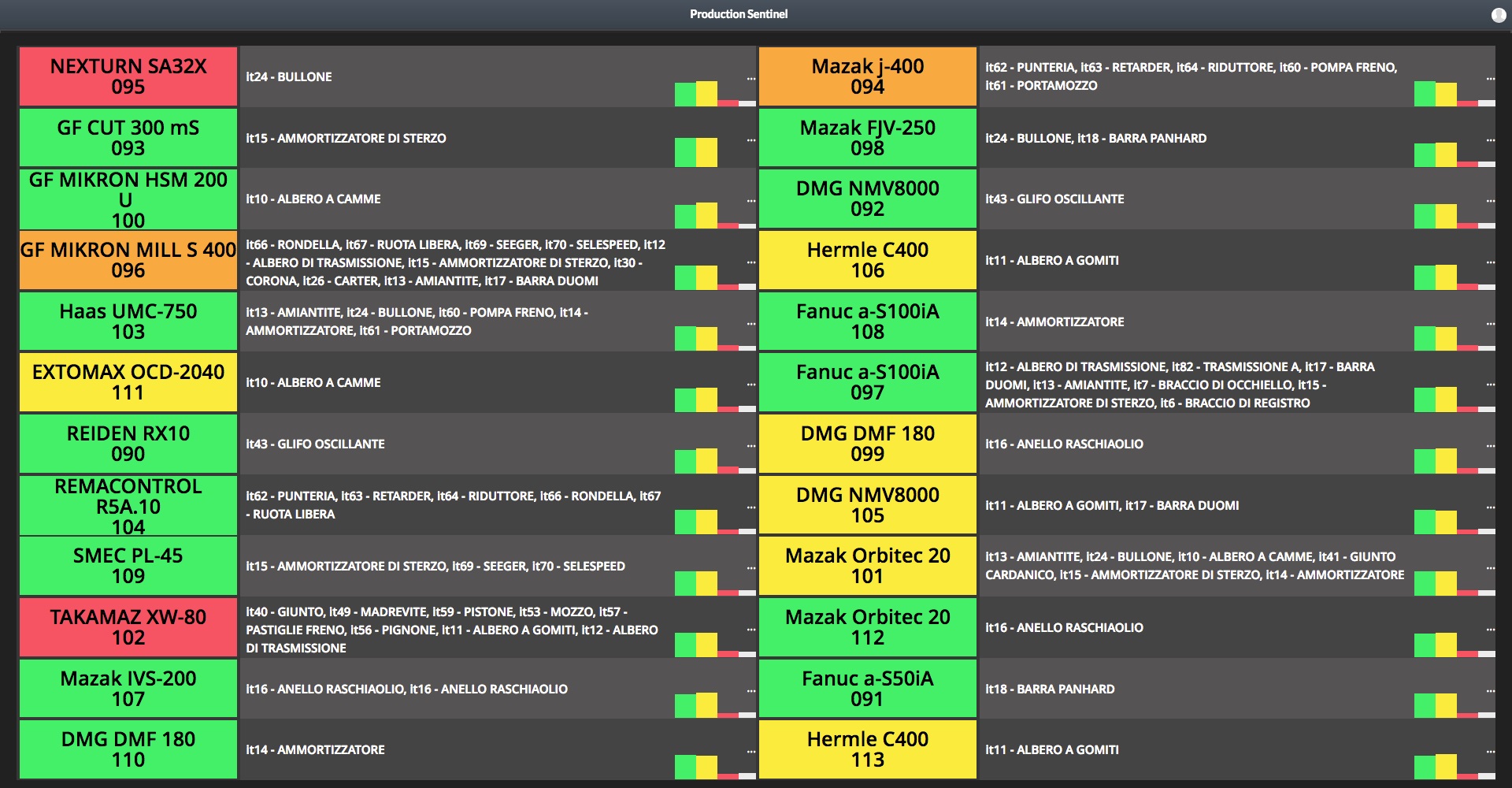 Machine monitoring in real time
You can find out how all your machines are working, by checking their status with the monitor installed in the production area or in the engineering department. You can check the progress of the various production stages, and therefore – through integration with your management software (ERP, MES or other kinds) – the progress of all your orders, even remotely. The data can reside on cloud and you can access it from any mobile device, smartphone, or tablet, helping you to make the right choices and optimise production.
Production Sentinel harvests all the data generated by the machines and provides it in a user-readable format that is easy to interpret. No matter the kind of machine or the monitoring system, Production Sentinel captures all the data from your machines and turns it into intelligible information that is useful for your work.
Do you want to transfer part programs directly from any PC (e.g. from the engineering department) to the machines? With Production Sentinel, you can. Using the same interface you use to check the machine statuses!
Production Sentinel Experience: MECCANICA GN
Within a world geared for speed, a dynamic approach, competitive prices, and fast service are the keys to success – especially when it comes to supplying mechanical parts for F1 racing and for the aeronautical industry, both of which demand rapid turnaround times. In order to tackle these challenges, MECCANICA GN uses Production Sentinel to monitor the conditions of its machine tools (in terms of both use and downtime), while also reducing the cost of the monitoring and crosschecking actual productivity against estimated levels.
Find out more about Production Sentinel and MECCANICA GN